New Hope's Vision
Motto: a hope-filled community
Vision: We exist to spread the HOPE of Jesus Christ through a loving COMMUNITY as we GROW in our relationship and likeness of Him.
HOPE

 

– because of Jesus we have HOPE for forgivenesss, healing and a bright future with Him in Heaven for all eternity!

 

Romans 5:5
COMMUNITY

 

– because of Jesus we belong to a loving COMMUNITY that encourages, loves and supports one another!

 

Romans 12:9-13
GROWTH

 

– because of Jesus we passionately lead others to accept Jesus as Lord & Saviour of their life, and seek to GROW in our likeness of Him!

 

Ephesians 5:1-2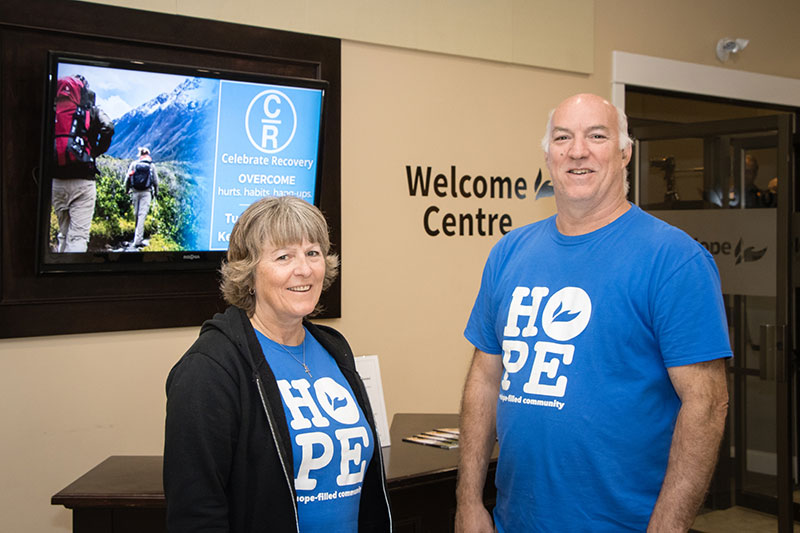 Hope Sign
"May the God of HOPE fill you with all joy and peace as you trust him, so that you may overflow with HOPE by the power of the Holy Spirit." Romans 15:13

We believe the HOPE of Jesus changes everything! At each of our locations you will see a HOPE sign in the lobby. Every light that is 'lit' represents somone's decision to ask Jesus into their heart in 2023. We are praying for and believing that many people experience the HOPE of Jesus in their life this year! 
Annual Church Report
Each year at New Hope we offer an annual report. This highlights all of the different areas of ministry and the specific projects we lead or assisted in the previous year. It also includes reports from each of the Pastors and Leaders of the ministries of the church. If you would like to read this report you can view it HERE.